Jan
11


Eternals 2021 1080p WEB-DL H264-EVO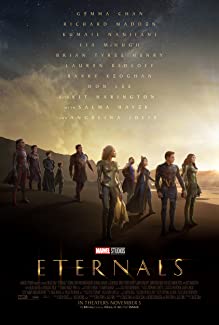 REPACK NOTES: Previous had an issue on the framerate. Fixed. Enjoy.
7 nominations See more awards »
Plot: Following the events of Avengers: Endgame (2019), an unexpected tragedy forces the Eternals, ancient aliens who have been living on Earth in secret for thousands of years, out of the shadows to reunite against mankind's most ancient enemy, the Deviants.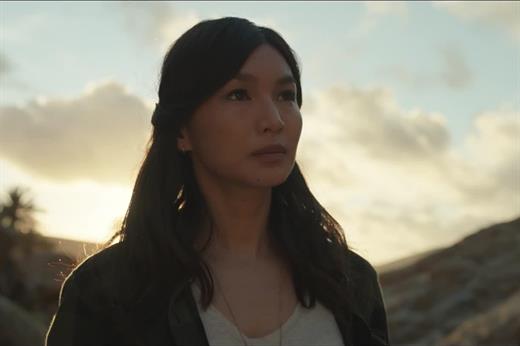 Genre: Action | Adventure | Fantasy | Sci-Fi
IMDB Rating Live:

IMDB Rating: 6.8/10 From 129,116 Users
Rotten Rating: 47%
Metacritic Rating: 52
Directed by: Chloé Zhao
Starring: Gemma Chan , Richard Madden , Angelina Jolie
Release Name: Eternals.2021.WEBRip.x264-ION10
Size: 1.48GB
Video: MP4 | 720×302 | 1 100 kb/s
Audio: English | AAC | 256 kb/s
Runtime: 2 h 35 min
Subtitles: English (HERE)
Samples: Video @ Screens – #1 – #2 – #3
Links: iMDB | Trailer | NFO | Torrent Search
Download MP4: UPLOADGiG – NiTROFLARE – RAPiDGATOR

Release Name: Eternals.2021.IMAX.WEBRip.x264-ION10
Size: 1.48GB
Video: MP4 | 720×400 | 1 100 kb/s
Audio: English | AAC | 256 kb/s
Runtime: 2 h 35 min
Subtitles: English (HERE)
Samples: Video @ Screens – #1 – #2 – #3
Links: iMDB | Trailer | NFO | Torrent Search
Download MP4: UPLOADGiG – NiTROFLARE – RAPiDGATOR

Release Name: Eternals.2021.HDRip.XviD.AC3-EVO
Size: 1.62GB
Video: AVI | 720×302 | 1 100 kb/s
Audio: English | AC3 | 384 kb/s
Runtime: 2 h 35 min
Subtitles: N/A
Samples: Video @ Screens – #1 – #2 – #3
Links: iMDB | Trailer | NFO | Torrent Search
Download AVI: UPLOADGiG – NiTROFLARE – RAPiDGATOR

Release Name: Eternals.2021.720p.WEBRip.AAC2.0.X.264-EVO
Size: 1.34GB
Video: MKV | 1280×536 | 1 100 kb/s
Audio: English | AAC | 129 kb/s
Runtime: 2 h 35 min
Subtitles: English (HERE)
Samples: Video @ Screens – #1 – #2 – #3
Links: iMDB | Trailer | NFO | Torrent Search
Download 720p: UPLOADGiG – NiTROFLARE – RAPiDGATOR

Release Name: Eternals.2021.720p.WEB.H264-SLOT
Size: 3.90GB
Video: MKV | 1480×620 | 2 807 kb/s
Audio: English | AC3 | 768 kb/s
Runtime: 2 h 36 min
Subtitles: English, Spanish [Selectable] or (HERE)
Samples: Video @ Screens – #1 – #2 – #3
Links: iMDB | Trailer | NFO | Torrent Search
Download 720p: UPLOADGiG – NiTROFLARE – RAPiDGATOR

Release Name: Eternals.2021.720p.WEB-DL.DD5.1.H.264-MK
Size: 4.14GB
Video: MKV | 1280×720 | 3 422 kb/s
Audio: English | AC3 | 384 kb/s
Runtime: 2 h 35 min
Subtitles: English [Selectable]
Samples: Video @ Screens – #1 – #2 – #3
Links: iMDB | Trailer | NFO | Torrent Search
Download 720p: UPLOADGiG – NiTROFLARE – RAPiDGATOR

Release Name: Eternals.2021.1080p.WEBRip.DD5.1.X.264-EVO
Size: 2.81GB
Video: MKV | 1920×804 | 2 200 kb/s
Audio: English | AC3 | 384 kb/s
Runtime: 2 h 35 min
Subtitles: English (HERE)
Samples: Video @ Screens – #1 – #2 – #3
Links: iMDB | Trailer | NFO | Torrent Search
Download 1080p: UPLOADGiG – NiTROFLARE – RAPiDGATOR

Release Name: Eternals.2021.1080p.WEBRip.x264-RBG
Size: 2.98GB
Video: MP4 | 1920×804 | 2 500 kb/s
Audio: English | AAC | 224 kb/s
Runtime: 2 h 36 min
Subtitles: English (HERE)
Samples: Video @ Screens – #1 – #2 – #3
Links: iMDB | Trailer | NFO | Torrent Search
Download 1080p: UPLOADGiG – NiTROFLARE – RAPiDGATOR

Release Name: Eternals.2021.1080p.WEB-DL.DDP5.1.H.264-EVO
Size: 5.60GB
Video: MKV | 1920×1080 | 4 759 kb/s
Audio: English | AC3 | 384 kb/s
Runtime: 2 h 35 min
Subtitles: N/A
Samples: Video @ Screenshot – #1 – #2 – #3
Links: iMDB | Trailer | NFO | Torrent Search
Download 1080p: UPLOADGiG – NiTROFLARE – RAPiDGATOR

Release Name: Eternals.2021.IMAX.1080p.DSNP.WEB-DL.DDP5.1.Atmos.H.264-CMRG
Size: 7.98GB
Video: MKV | 1920×1080 | 6 561 kb/s
Audio: English | AC3 | 768 kb/s
Runtime: 2 h 35 min
Subtitles: Chinese, Chinese, Danish, Dutch, English, English, Finnish, French, Greek [Selectable] or (HERE)
Samples: Video @ Screens – #1 – #2 – #3
Links: iMDB | Trailer | NFO | Torrent Search
Download 1080p: UPLOADGiG – NiTROFLARE – RAPiDGATOR

Release Name: Eternals.2021.1080p.WEB-DL.DDP5.1.Atmos.H.264-EVO
Size: 11.6GB
Video: MKV | 1920×804 | 9 903 kb/s
Audio: English | AC3 | 768 kb/s
Runtime: 2 h 36 min
Subtitles: English, Spanish [Selectable] or (HERE)
Samples: Video @ Screens – #1 – #2 – #3
Links: iMDB | Trailer | NFO | Torrent Search
Download 1080p: UPLOADGiG – NiTROFLARE – RAPiDGATOR
Download Single Link: UPLOADGiG – NiTROFLARE – RAPiDGATOR

Release Name: Eternals.2021.1080p.WEBRip.X265-RBG
Size: 2.43GB
Video: MP4 | 1920×804 | 2 001 kb/s
Audio: English | AAC | 224 kb/s
Runtime: 2 h 36 min
Subtitles: English (HERE)
Samples: Video @ #1 – #2 – #3
Links: iMDB | Trailer | NFO | Torrent Search
Download 1080p X265: UPLOADGiG – NiTROFLARE – RAPiDGATOR

Release Name: Eternals.2021.2160p.4K.WEB.5.1-YIFY
Size: 6.95GB
Video: MKV | 3840×1600
Audio: English | AAC
Runtime: 2 h 35 min
Subtitles: English, English, Spanish, Spanish [Selectable] or (HERE)
Samples: Video @ #1 – #2 – #3
Links: iMDB | Trailer | NFO | Torrent Search
Download 2160p YIFY: UPLOADGiG – NiTROFLARE – RAPiDGATOR

Release Name: Eternals.2021.REPACK.2160p.WEB-DL.DDP5.1.Atmos.HEVC-EVO
Size: 22.9GB
Video: MKV | 3840×1608 | 20.3 Mb/s
Audio: English | AC3 | 768 kb/s
Runtime: 2 h 35 min
Subtitles: English (HERE)
Samples: Video @ #1 – #2 – #3
Links: iMDB | Trailer | NFO | Torrent Search
Download 2160p: UPLOADGiG – NiTROFLARE – RAPiDGATOR
Download Single Link: UPLOADGiG – NiTROFLARE – RAPiDGATOR

Release Name: Eternals.2021.REPACK.2160p.WEB-DL.DDP5.1.Atmos.HDR.HEVC-EVO
Size: 27.3GB
Video: MKV | 3840×1608 | 24.3 Mb/s
Audio: English | AC3 | 768 kb/s
Runtime: 2 h 35 min
Subtitles: English (HERE)
Samples: Video @ #1 – #2 – #3
Links: iMDB | Trailer | NFO | Torrent Search
Download 2160p: UPLOADGiG – NiTROFLARE – RAPiDGATOR
Download Single Link: UPLOADGiG – NiTROFLARE – RAPiDGATOR

Release Name: Eternals.2021.2160p.WEB-DL.DDP5.1.H.265-EVO
Size: 27.3GB
Video: MKV | 3840×1608 | 24.2 Mb/s
Audio: English | AC3 | 768 kb/s
Runtime: 2 h 36 min
Subtitles: English, Spanish [Selectable]
Samples: Video @ #1 – #2 – #3
Links: iMDB | Trailer | NFO | Torrent Search
Download 2160p: UPLOADGiG – NiTROFLARE – RAPiDGATOR

Release Name: Eternals.2021.2160p.WEB-DL.DDP5.1.Atmos.DV.H.265-EVO
Size: 27.3GB
Video: MKV | 3840×1608 | 24.3 Mb/s
Audio: English | AC3 | 768 kb/s
Runtime: 2 h 36 min
Subtitles: English, Spanish, Spanish [Selectable] or (HERE)
Samples: Video @ #1 – #2 – #3
Links: iMDB | Trailer | NFO | Torrent Search
Download 2160p: UPLOADGiG – NiTROFLARE – RAPiDGATOR
Download Single Link: UPLOADGiG – NiTROFLARE – RAPiDGATOR

Release Name: Eternals.2021.DoVi.2160p.REPACK.WEB-DL.DDP5.1.Atmos.H265-EVO
Size: 27.3GB
Video: MKV | 3840×1608 | 24.3 Mb/s
Audio: English | AC3 | 768 kb/s
Runtime: 2 h 35 min
Subtitles: English, Spanish [Selectable] or (HERE)
Samples: Video @ #1 – #2 – #3
Links: iMDB | Trailer | NFO | Torrent Search
Download 2160p: UPLOADGiG – NiTROFLARE – RAPiDGATOR
Download Single Link: UPLOADGiG – NiTROFLARE – RAPiDGATOR