May
3


ProFind 1.12.0 macOS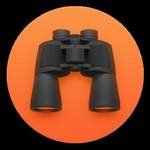 Description: ProFind 1.7.0 is advanced file search app for macOS.  With powerful features and great performance, ProFind delivers advanced file search for macOS. And with support for natural language queries, application launching, hidden location searches, scripting and more
Search inside invisible folders and packages. Searches any disk type.
Uses kernel based searching (searchfs) when available. Uses metadata indexes (as used by Spotlight) when available to improve performance. Autocompletion for application names. Large icon view for one or two search results.
Under it's elegant user interface, ProFind combines the power of macOS's different search capabilities to make sure it finds all the files your looking for. And it's been carefully tuned for performance and responsiveness.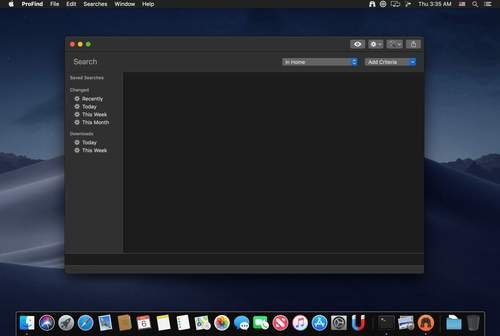 Full Feature List:
Natural language search queries.
Unlimited search results.
Search inside invisible folders and packages.
Searches any disk type: Mac, Windows, servers, etc.
Supported search locations: home, mac disks, local disks, servers, individual disks, open Finder folders.
Search Saving and History.
Search by: name, creation date, modification date, file extensions, tags, parent folders, kind, regex,
wildcards and spotlight Metadata.
Exclude (-) words.
Hashes: md4, md5, sha1, sha224, sha256, sha384, sha512. (Show Advanced Info).
Autocompletion for application names, command names and keywords.
Full, non obscured, display of file paths with path diference highlighting.
Large icon view for one or two search results.
Spatial disk browsing (with saving of window positions, size, scroll position, etc).
Support for executing shell and AppleScripts on found items.
Highlighting of found words.
Sidebar featuring: Saved Searches, History, Favorites, Recent Items, Built-in searches for recent downloads and recent changes files.
Context menus: Sharing, Services, Open, Show In Finder, Get Info, Copy Path.
Quick access to favourite folders.
QuickLook previews.
Supports Dark Mode (10.14 Mojave).
Drag and drop out of the app.
Menu bar icon on/off.
Fully configurable system wide hot key.
Built in command reference.
Compatibility: OS X 10.10 or later 64-bit
Release Name: ProFind 1.12.0 macOS
Size: 14.2 MB
Links: HOMEPAGE – NFO – Torrent Search
Download: UPLOADGiG – NiTROFLARE – RAPiDGATOR